Deliona Foods
great meals for time poor people!
Nutritious – Delicious – Convenient
Deliona Foods – Turkey Deal
Starts 4th December 2023
Turkey Meal + a Small Traditional Christmas Pudding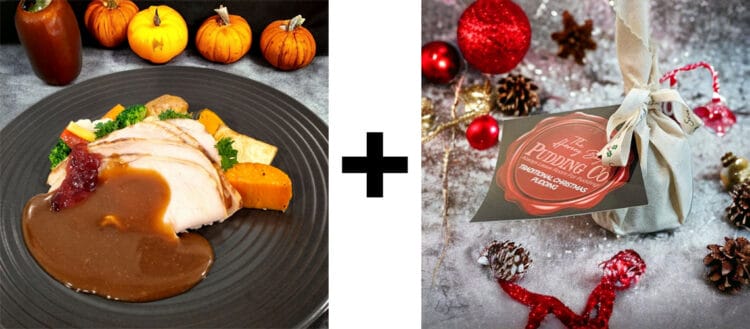 We're now Delivering Tuesday to Friday
Place your order and when you check out, you can choose delivery followed by your preferred day for delivery.
It's as simple as adding your order to your cart, choose home delivery in your 'shipping options' and on the checkout page, look for order information and choose delivery followed by your preferred day!
Hervey Bay areas – Tuesday to Friday
Maryborough Delivery – Fortnightly – please tick the delivery option when you place your order.
Burrum Heads, Bundaberg & Bargara – 1st Wednesday of the month
Wednesday – River Heads
Friday – Craignish, Dundowran, Toogoom & Takura

Please note we don't deliver on public holidays.
Nutritious, Delicious & Satisfying Meals
You get your choice of a wide range of fresh, chef-prepared, snap-frozen single-serve meals that can be re-heated in a microwave in just a few minutes.
Your meals will always contain fresh local produce wherever possible and they will always contain ingredients sourced from within Queensland.
We give you that guarantee so that you know that you are always going to best quality possible.
We use Quality Products in your meals
Snap frozen for convenience!
Every Deliona meal is packed and snap frozen as soon as the cooking process is finished so the goodness and the freshness is locked in.
You get the convenience of a frozen meal without losing any of the advantages of a fresh-cooked meal … and you get it in just minutes with no mess and no fuss.
Traditional Christmas Puddings
Traditional Christmas Puddings are available online for Deliona Foods this Christmas.
These delicious Traditional Christmas Puddings are created using a blend of Australian fruit, Bundy Rum, French Brandy, local free range eggs and our own blended bread crumbs with an assortment of spices and flavour.
Order early to avoid disappointment!
Our Featured Meals & Products
Shop online or in person and save
Deliona Foods' retail outlet adjacent to our industrial kitchen is open for business.
You can shop online or in person and pick up at Deliona Foods at 6/17 Liuzzi Street, Pialba.
All meals are $11.49 each but if you buy 14 or more meals the cost drops to $11.00 per meal.
The hours for Deliona Foods at this address are 9.30am to 3pm Monday to Friday.
Eat well without cooking a thing
It's possible to eat well and feed your family well and not have the time to cook anything.
You can get Free Delivery too
Shop online and Deliona Foods will deliver your order direct to your door anywhere in Hervey Bay, Maryborough and out to Burrum Heads. Please check the delivery day when you place your order.
We now deliver on the 1st Wednesday of every month from Burrum Heads, Bundaberg, Bargara and in between.
Order 7 or more meals and get FREE delivery
Order 14 or more meals and get FREE delivery plus the cost of your meals drops to $11.00 each.
Deliona Foods makes it possible